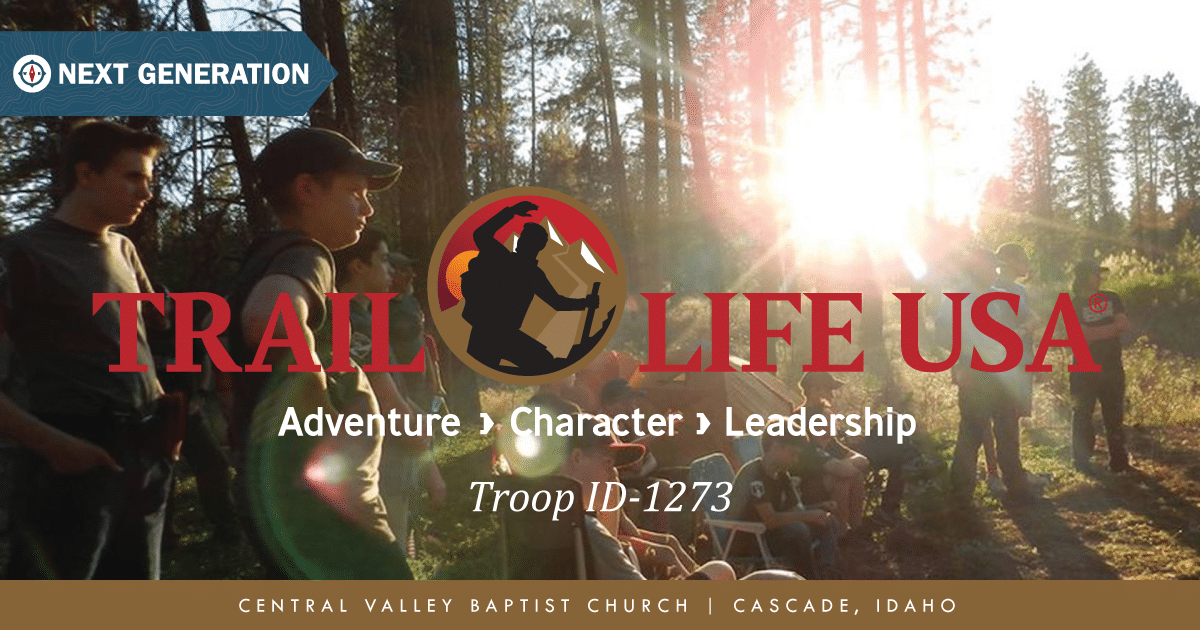 Troop Meeting:  Tuesday, 7:00pm – 8:30pm
Location:  Central Valley Baptist Church, 130 Cabarton Rd, Cascade, ID 83611
Audience: Boys, ages 5 – 17
Adventure is at the heart of the Trail Life USA program. Boys love hiking, camping, fishing, tree-climbing, story-telling, and s'mores around campfires. Weekly meetings are designed with that in mind. Held outside whenever possible, meetings are designed to delight the raucous, rowdy, unruly nature of a boy. Young Trailmen engage in hands-on experiences that develop character, deepen faith, and hone practical skills in the seven program branches (Outdoor Skills, Life Skills, Heritage, Hobbies, Values, Science & Technology, and Sports & Fitness).